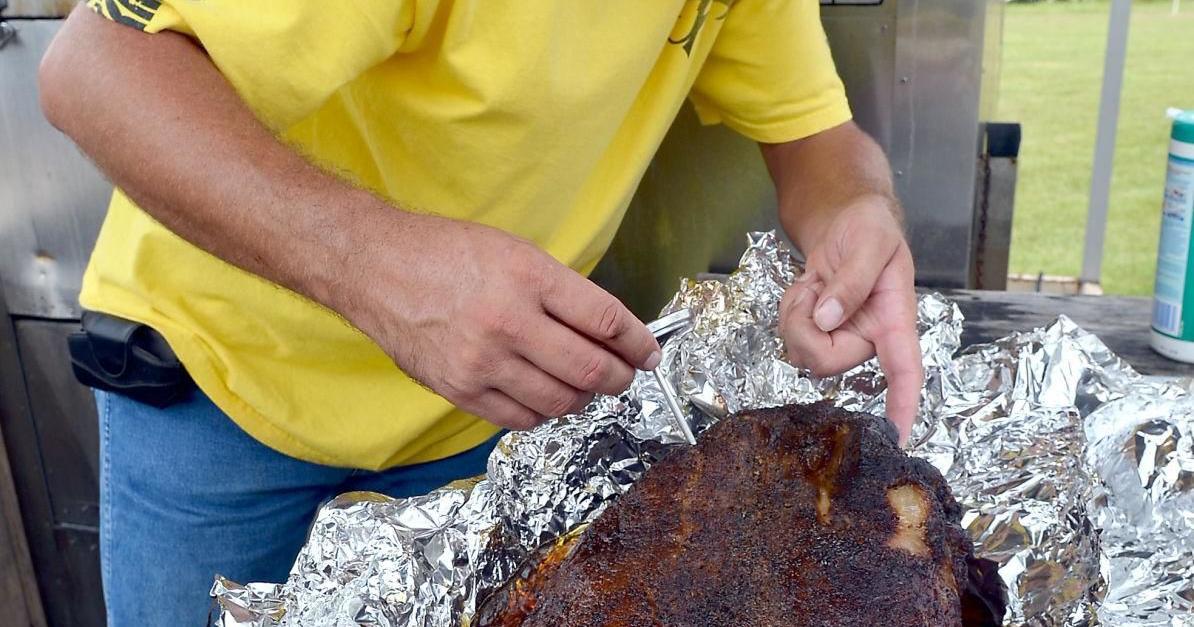 With more than 300 supporters in attendance at the Key Training Center's annual auction dinner on Friday, July 15, the Key proudly honored Leon McClellan as the 2022 Citizen of the Year and the Citrus County Health Department as the organization of the year 2022.
While presenting McClellan with the award, executive director Melissa Walker shared that her heart for people, especially those with special needs, is real. She noted that McClellan and M&B Dairy entered Key Center life six years ago.
In 2021, McClellan was the inspirational voice and spearheaded fundraising for a young man with Tourette Syndrome who needed life-changing surgery, ultimately raising $245,000.00 $.
"We needed good food at low cost, and Leon made that happen," Walker said. "He brought in volunteers to help us feed an average of 300 to 400 people each year at this event. Leon deserves this award and for what he has done for the community.
The Citrus County Health Department received Organization of the Year honor for its proactive and guiding strength with the Key Center in managing COVID-19. The Key Center is responsible for over 300 customers with daily interactions of approximately 285 staff members.
"Since the start of the COVID-19 pandemic, our health department has been there, sometimes on a daily basis, with guidance, resources and explanations of the ever-changing recommendations from the Center for Disease Control and Prevention. Overall, our low infection rate was due to our partnership with our health department," said Theresa Flick, director of programs and services, who, on behalf of the Citrus County Health Department, Tito Rubio, Administrator, humbly accepted the award at the event.