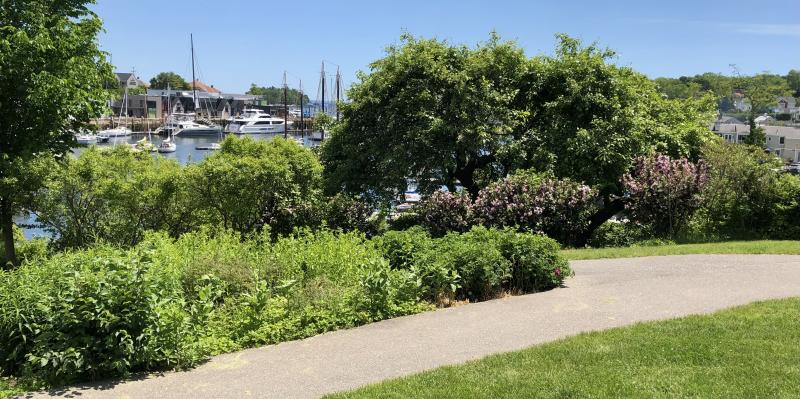 CAMDEN – The Center for Wildlife Studies' "Wild Maine" series of nature programs, in partnership with the Camden Public Library, continues Wednesday, July 6 at 3:30 p.m., with a guided walk through the Camden Amphitheater and the Harbor Park adjacent. The hour-long walk will be led by Dr. Kathy Crowley, a professor at the Center for Wildlife Studies and assistant professor of plant biology at Unity College. She will discuss the fascinating mix of native and non-native plant species that create a diverse floral backdrop for Camden Harbour.
This program is offered free of charge, but there is a limit of twenty-five participants. Reserve your spot by emailing the Center for Wildlife Studies at [email protected]
Dr. Kathy Crowley is a widely trained plant biologist and ecologist. She teaches courses in botany and ecology and conducts research in the ecology of forest ecosystems and wetlands at Unity College. Dr. Crowley's research focuses on the role of plants in a changing environment.
The mission of the Center for Wildlife Studies is to provide globally accessible environmental education and to promote wildlife conservation through science. Learn more about the CFS by visiting their website: centerforwildlifestudies.org