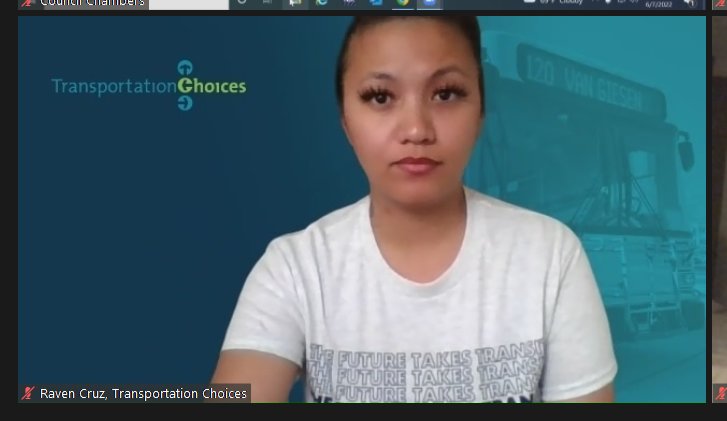 By Lorilyn C. Lirio
Olympia City Council has approved a proclamation designating June 2022 as Transit Month.
The proclamation, signed yesterday by the members of the municipal council, confirms the Transportation Choices Coalition(TCC) to increase transit service, reduce carbon emissions and foster healthy and thriving communities.
The TCC is a Seattle-based nonprofit that advocates and writes policies that "make transportation accessible to everyone" in the state.
Raven Cruz, Chief Operating Officer of the Transportation Choices Coalition, said, "Investing in public transit is essential to help meet the nation's goals for the environment, congestion management and economic opportunity. use ".
The proclamation encourages all residents to commit to using public transit at least five times this month.
"If people driving alone were to switch to public transit, the state could save 130,000 metric tons of CO2 emissions annually, or approximately the equivalent of driving 28,272 passenger vehicles for one year," the proclamation reads. .
During the COVID-19 pandemic, Washington transit agencies provided more than 100 million passenger trips, including grocery deliveries and prescriptions for people with disabilities and seniors, the proclamation added.
The proclamation further stated that every million dollars invested in Washington State Transit is equivalent to 102,000 metric tons of CO2 reduction, the equivalent of the carbon sequestered by 125,000 acres of US forests in one year.
The Washington State Legislature recently approved Move Ahead Washington, a nearly $17 billion transportation program, in which it allocated $3 billion in investment for public transportation programs and projects.