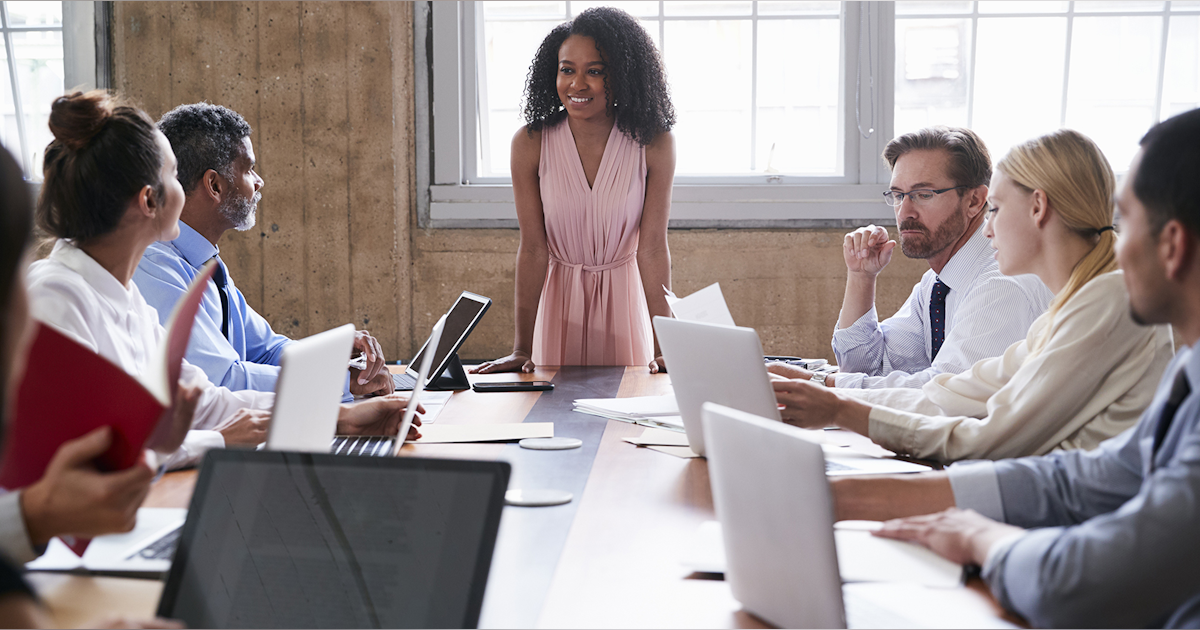 Several years ago, I met the human resources manager of a large company. At the beginning of our discussion, I could tell that she was frustrated. She started by saying, "I thought we had done everything right to develop our leaders."
I asked him what they had done. She explained that her organization identified its high-potential leaders and created a development program for them: "We then gave them all promotions, with fancy titles and increased compensation. And now we wait.
"What are you waiting for?" I asked.
"We are waiting for them to lead!"
What did she mean by waiting? "They don't lead," she explained. "They are waiting for permission and direction from the management team on every issue. Or they act as spectators, watching problems persist or projects derail. She then shared what I thought was her most important insight: "It's like they don't know what it means to be a leader!"
As the discussion continued, we began to identify some of the implications of this challenge for the organization. She shared that senior leaders in the training program who reported to the leadership team did not set the tone of accountability for their own teams. As a result, these teams weren't as effective as they could have been. Leaders were also letting lingering problems fester. "Instead of tackling these issues head-on, they instead choose to point fingers and blame others and make excuses when projects go off the rails," she explained.
Finally, she admitted that the management team itself contributes to the challenges we were talking about. "We are very inconsistent when it comes to the accountability of our direct reports as leaders, and that's something we need to address as a team," she stressed.
It became clear that this company had a significant lack of leadership accountability that it needed to fill and correct immediately.
She wondered how she could take the initiative to establish and strengthen leadership accountability.
I told him that in my experience, the HR manager has a central role in helping an organization build leadership accountability. When a company has a strong HR manager, amazing things happen for the organization. Conversely, when leaders are weak or mediocre, nothing good can come of them.
I've shared a few areas for her to reflect on and pay attention to:
Set the tone on a personal level.
Many senior HR executives underestimate how important they are in personally setting the tone for strong leadership in an organization. Whether they realize it or not, everyone looks to the HR manager to see if they are living the values ​​and expectations of leadership. Ask yourself: In what specific ways do you set the tone of accountability for other leaders in your company?
Building a truly responsible HR team.
I've seen too many organizations have weak HR teams. Unfortunately, this ends up being a disservice to the organization. Ask yourself: have you created a truly accountable HR team that the rest of your organization looks to for inspiration?
Encourage senior managers to address weak and irresponsible leadership.
HR needs to have candid and direct conversations with members of the leadership team to highlight what happens when they don't hold their leaders accountable. When senior executives don't set the tone, everyone is allowed to off the hook from an accountability perspective. Ask yourself: Are senior executives doing their part to hold their leaders accountable?
Make sure the organization is committed to creating clear leadership expectations.
HR must take the lead in helping the organization create a clear set of leadership expectations that clarify what it means to be a truly accountable leader. In my global research, which I share in my book, Responsible leadersonly 49% of organizations take the time to explicitly identify a clear set of leadership expectations. Ask yourself: Has my organization created a clear set of leadership expectations for our leaders?
Provide leadership accountability measures to the board.
When the HR leader can provide the board with metrics that help them understand the true state of leadership accountability within the company, meaningful conversations can take place. The board can then better understand its role in supporting the organization to strengthen leadership accountability. Ask yourself: Are you helping your board make leadership accountability a priority?
Ensure practices are in place to foster strong management accountability.
Finally, the HR team must ensure that organizational practices (eg recruitment and selection, leadership development, performance management, etc.) are in place to strengthen accountability. Ask yourself: How well has my team embedded leadership accountability into core HR practices?
Companies all over the world are looking for ways to strengthen leadership accountability within their organizations. The HR team has an essential leadership role to play. Are you and your team stepping up your efforts?
Vince Molinaro, Ph.D.,(Ontario, Canada) is founder and CEO of Leadership contract inc. and is an author, speaker, leadership consultant and researcher. His work has been featured in the Harvard Business Review, Forbes and the world economyForum.