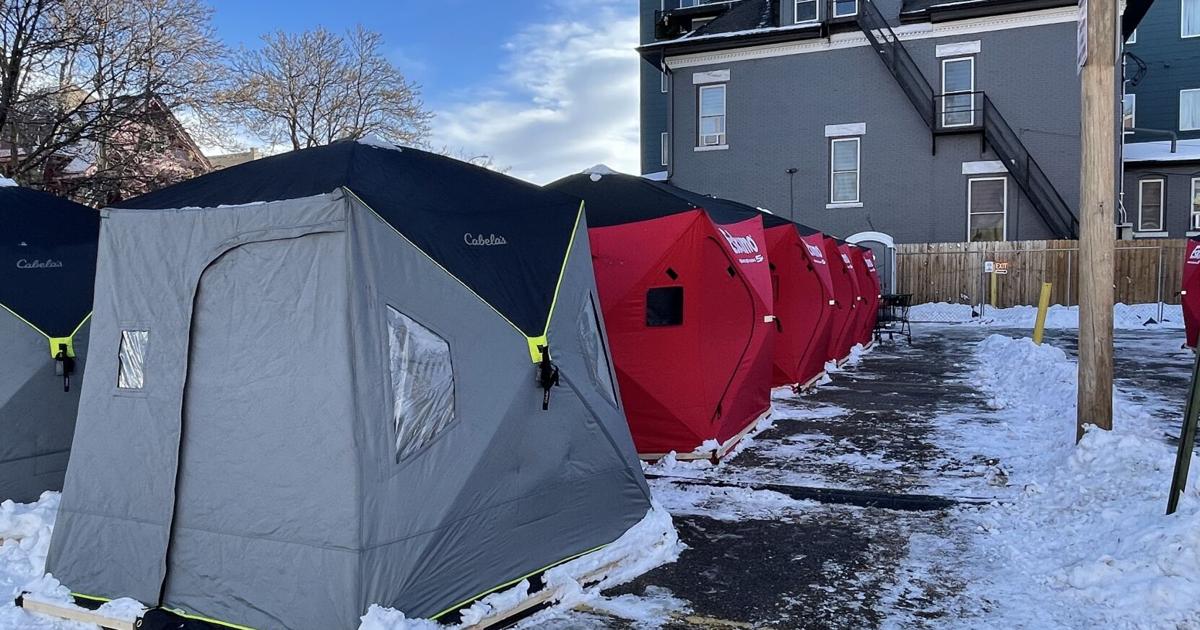 At least one member of Denver City Council seems to have gotten it: Denver residents are fed up with drug addicts and other street dwellers who take over the city and demand the right to "camp" anywhere they see fit.
The rest of council can stress why they voted last week to set up another line of city-sponsored tents with generous amenities, this time on municipal property. It is their attempt – however futile – to redirect the squatters away from pitching their tents and lean-tos on public park grounds, sidewalks, pathways, medians and the like.
But District 5 councilor Amanda Sawyer, the only dissenter when council approved her last camp on Monday, realizes the whole approach is a dead end. As The Gazette reported, Sawyer has regularly challenged tent camps, arguing that efforts to tackle homelessness should instead focus on conventional indoor shelters. It should be obvious.
Like other "safe outdoor spaces" the city has sponsored to pamper campers amid COVID, this operation in the parking lot of the Denver Human Services East office at 3815 N. Steele St., is not only a danger to neighbors. but also an insult to all of Denver.
Of course, it's a good deal for the vagrants who use it. The new 15,000 square foot campsite will house up to 50 residents, providing them with heated tents, bathrooms, laundry services, Internet access, food donations, dental care, food stamps, testing. COVID-19, community service opportunities and services to find permanent housing. The campsites are also fenced and staffed 24/7.
All that's missing is a turndown service and mints on their pillows.
Make no mistake, the people served by these camps should not be confused with the vast majority of the homeless population. These recipients of the city's largesse are the homeless drug and alcohol addicts who chronically wander the streets and highway exit ramps. They harass innocent bystanders and engage in theft and other crimes as well as acts of criminal violence. They are the ones who insist on using our public parks as places to do drugs, smoke weed and sleep in the midday sun. They are the ones who use the bushes, planters and alleys of the city center and elsewhere as personal latrines. In almost all cases, they refuse the day job – and most notably, they refuse any help from local shelters.
They are only "homeless" in the narrowest sense and do not deserve the label. They do not have much in common with the vast majority of truly homeless people who have suffered real misfortune and will appreciate any opportunity to get back on their feet and back on their feet. Campers, in most cases, are addicted not only to their favorite drugs, but also to their rootless lifestyle in general. Most don't want permanent housing or stable jobs – ever.
Another city sponsored camp – this will be the sixth during the pandemic; three more are currently in service – will change this behavior very little. This does not mean that all the inhabitants of the camp are irrecoverable. In principle, anyone can be saved. But for the most part, making amends requires a fundamental change in attitude – starting with a willingness to stay away from drugs and alcohol. Many also need treatment for mental illness. They face long chances.
As noted in The Gazette report last week, the city's program has so far accommodated more than 120 people, but only 17 have reportedly moved into longer-term accommodation, and only 18 have found employment.
A lasting solution is elusive. But allowing them to camp – whether in city-sanctioned or illegal places – won't help. This will only harm the campers themselves, allowing and further entrenching their self-destructive lifestyle – while undermining the rest of the community.
Denver City Hall is engaged in a political paradox on this issue. On the one hand, the administration of Mayor Michael Hancock says it is determined to enforce the city's camping ban (albeit within absurd limits imposed by the courts). On the other hand, the city is ready to pitch its own tents and adorn them with amenities that rival the hippest ecotourism destinations.
If there is a discernible distinction between illegal camping in a city park and legal camping in a city-maintained parking lot just a few blocks away, it's probably lost on campers.
He is definitely lost to the many decent citizens of Denver who have to endure the stench, drugs, mess and crime of campers and their misery anyway.
Call it camping – more like glamping – or call it what it is, squat. It is bad for the unhappy soul who chooses this life as well as for the neighbor who has to endure it. And the majority of the city council have shown that they really don't care about any of them.