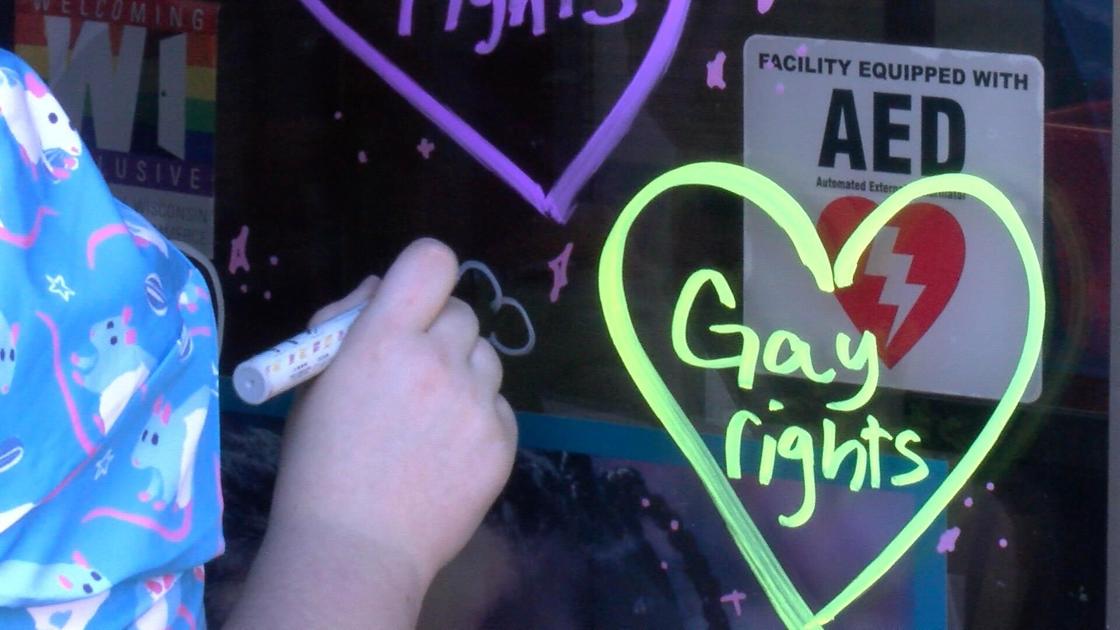 LA CROSSE, Wisconsin (WXOW) – The Center: 7 Rivers LGBTQ + Connection hosted a chalk event to commemorate transgender lives lost to violence on Saturday afternoon.
La Crosse Mayor Mitch Reynolds declared Nov. 20 Transgender Day of Remembrance and 7 Rivers have moved outside the center to educate the community about violence against transgender people.
"There are over 2 million transgender people in the United States today and so because of this proclamation it means that it matters more than us at the center," said volunteer coordinator Deb Bassett. "It means it matters here in La Crosse and I hope the people of La Crosse recognize it as well."
According to Bassett, at least 46 transgender people have been killed in the United States and 375 worldwide. However, she says that number is the one that is being reported and it is likely that there have been many more that have never been reported.
Along with the chalk event, the Center posted photos of the 46 people killed outside the building so that "people of all gender identities recognize the loss of innocent lives."