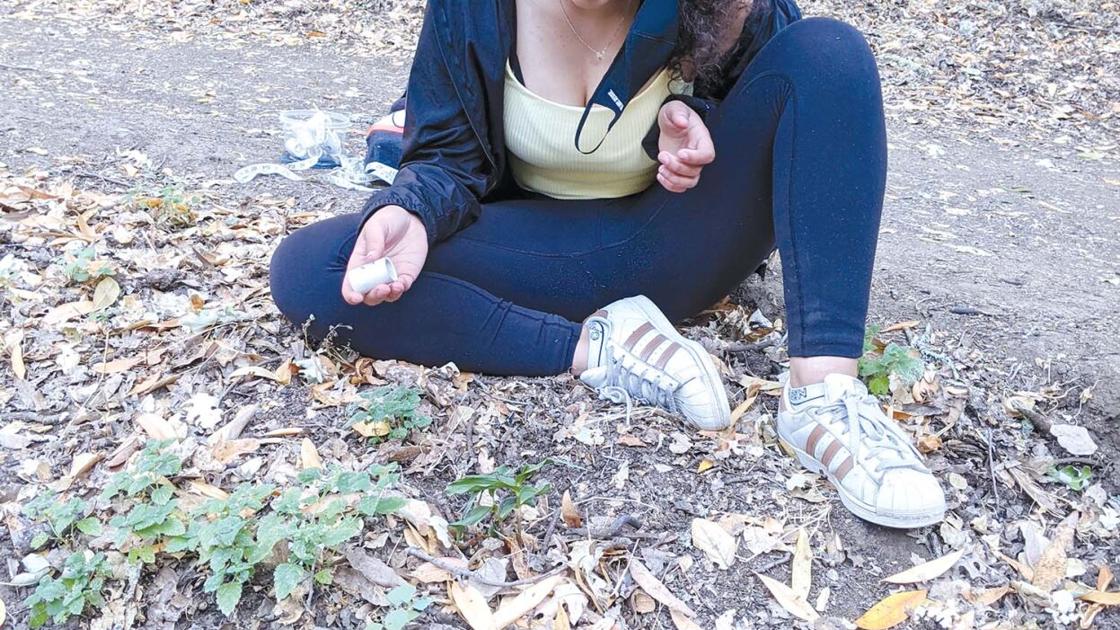 [ad_1]
If you've been taking a walk in the Los Altos Hills Byrne Preserve this summer, you may have come across Los Altos High School sophomore Farida Abdelhak at work along a trail. The Los Altos resident spent part of her break identifying invasive species for a research project studying the impact of walking trails in local reserves.
She told a traveling reporter who was passing by that volunteering on the reserve to remove invasive plants had sparked her interest, especially since she learned that visitors potentially introduced contaminants – like sudden oak death. – and foreign seeds on their shoes.
"With all the credit that trails bring us, sometimes we forget to watch their falls," she said. "Hopefully my research can shed light on the impact of trails and eventually spark a push for less distributive trails and education on how we, as a community, can protect our reserves."
Abdelhak added, "As a child, I didn't spend a lot of time in nature because nature-related activities were not popular in Egypt, where I grew up. Despite this, I have always been fascinated by nature, whether it was a flower in the park or the way the Nile flowed when I took boat rides. She credited a school visit to Yosemite with catalyzing that interest once she moved here.
Has your household hosted a summer survey or creative project worth sharing? Email reporter Eliza Ridgeway with details at [email protected]
[ad_2]