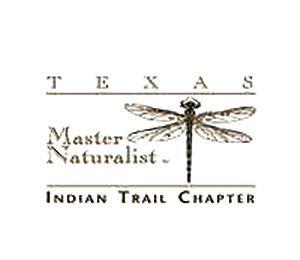 The Indian Trail Chapter, Texas Master Naturalist, will meet on Monday, August 23 via Zoom and in person. The business meeting is at 6 pm, followed by the program at 6:45 pm This month's speaker is Brandon Belcher, North Texas Director of Reservations for Nature Conservancy.
Meet in person at First United Methodist Church, 505 W. Marvin Ave., Waxahachie (Family Life Center meeting room).
Belcher will speak about the natural history of the Blackland Prairie ecoregion, including conservation efforts protecting some of the last areas of pristine prairie. The program will focus on grassland resilience, some of the expected risks we face with a changing climate and how we can each contribute to sustaining grassland space in a region whose population is expected to double over the next 50 years.
Belcher has focused on Blackland Prairie in North Texas for nearly a decade, serving as the North Texas Reserve Manager for the Nature Conservancy for five years. It focuses on the protection and maintenance of grasslands, including the remaining grasslands. Under his leadership are many projects, including the management of five TNC nature reserves and over a dozen conservation easements. The protection and management of these rare and fragile ecosystems is achieved through partnerships with private landowners, other non-governmental organizations, local cities and counties, and state and federal agencies.
Belcher holds a bachelor's degree in wildlife and conservation science and a master's degree in biology – plant ecology from Texas A&M University – Commerce, where he is also an assistant instructor.
Indian Trail Chapter is part of the Texas Master Naturalist Volunteer Program of the Texas Parks & Wildlife Department and the Texas A&M AgriLife Extension Service.
Its mission is to develop a well-informed volunteer corps to provide education, awareness and services dedicated to the beneficial management of natural resources and natural areas within their communities for the State of Texas.
This program is part of a series of "no cost – open to the public" Naturalist Master programs offered on the fourth Monday (usually) of each month from 7:00 p.m. to 8:00 p.m. Please bring a friend!
For more information, call Texas A&M AgriLife Extension at 972-825-5175 or email [email protected]