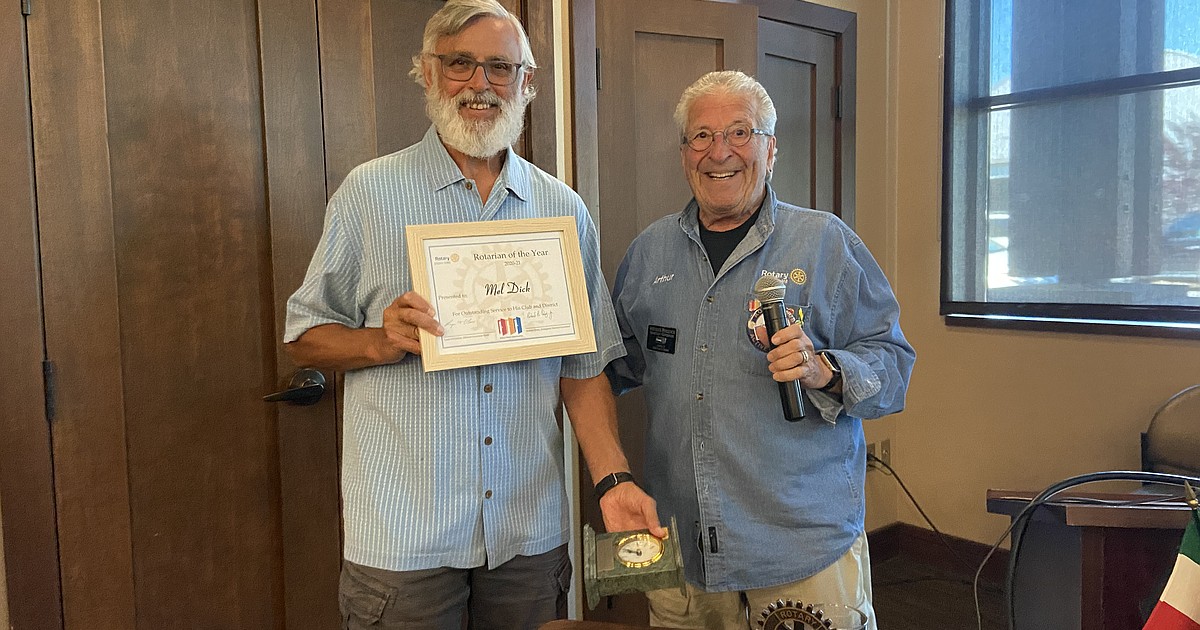 [ad_1]
Mel Dick's love for Rotary began in 2009. He had recently retired from his corporate job, he said, and was looking for a way to contribute to his community.
Although Dick was honored this month as District Rotarian of the Year, he does not do it for honors, he said: Rotary is a collective and he takes the motto seriously " Serve before yourself ".
One of the projects he's been most involved with, Dick said, is the CHAFE 150 bike race. Proceeds from the event were used to support services for children with autism in the Lake School District. Pend Oreille and, more recently, the District After School Reading Program.
"He always had a heart for children," said new Rotary president David Keyes. "He was the one who pushed the CHAFE bike race.
Last year, Dick also rode over 5,000 miles of cross-country on his bike to raise over $ 15,000 for Rotary's youth projects.
Education, in particular, has been a passion, Dick said. The club's youth programs include a leadership conference and a backpack program.
"I grew up in a family where my mom and dad didn't go to high school," Dick said. "They kind of drove education into my head."
Dick, along with other Rotarians, is also linked to the nonprofit Firewood Rescue through Rotary, he said. During the summer and fall, the group chopped and collected donated wood, delivering it to families in need of firewood to heat their homes all winter.
"He has the physical capacity and he has the capacity to help financially," said friend and fellow Rotarian Arthur Pollock. "He's always been on one committee or another.
Dick has been a staunch supporter of Rotary for years and insists the group deserves more credit than he or any individual. He highlighted the many projects that Rotary does not only locally but internationally, such as partnering with the World Health Organization, the United Nations and the Bill and Melinda Gates Foundation to fight polio.
"When we started, 50,000 children were dying of polio per year," he said. "We are almost on the verge of eradicating it.
Public interest aside, he said, one of the things he loves about Rotary is how much fun it is. Some groups, such as Whiskey Drinking Rotarians And Members (DRAM) do not require participants to be Rotarians. Still, he's happy to be one.
"They are all full leaders," he said. "Some of my best friends are Rotarians, and if I hadn't joined Rotary, I probably would never have met them.
For Pollock, that sentiment certainly rings true, he said.
"[Dick] was one of the first people to come to me and say "Arthur, whatever you need, call me". He found me a doctor, he found me a plumber, "Pollock said. "If I say I'm in trouble, he'll drop what he's doing and he's there… that's how I would define a friend." When needed, you have someone you can count on.
[ad_2]